ONEIDA COUNTY- A significant portion of land off the eastern side of State Route 12 between Boonville and Forestport may soon house the latest solar energy project for the area.
Apex Clean Energy of Charlottesville, VA is in the initial stages of proposing a 150-200 MW solar facility project that would provide enough power to help up to 21,000 homes keep their lights on, while remaining energy efficient at the same time.
"This is our first opportunity to really introduce the project to the public here in Boonville, Forestport and Oneida County and more broadly," Apex Public Engagement Manager Brian O'Shea said. "This is a multi-million dollar investment in the community. There will be local jobs associated with it, there's going to be increased tax revenue and community benefit payments that go to both the towns of Boonville and Forestport as well as Oneida County and the Adirondack Central School District."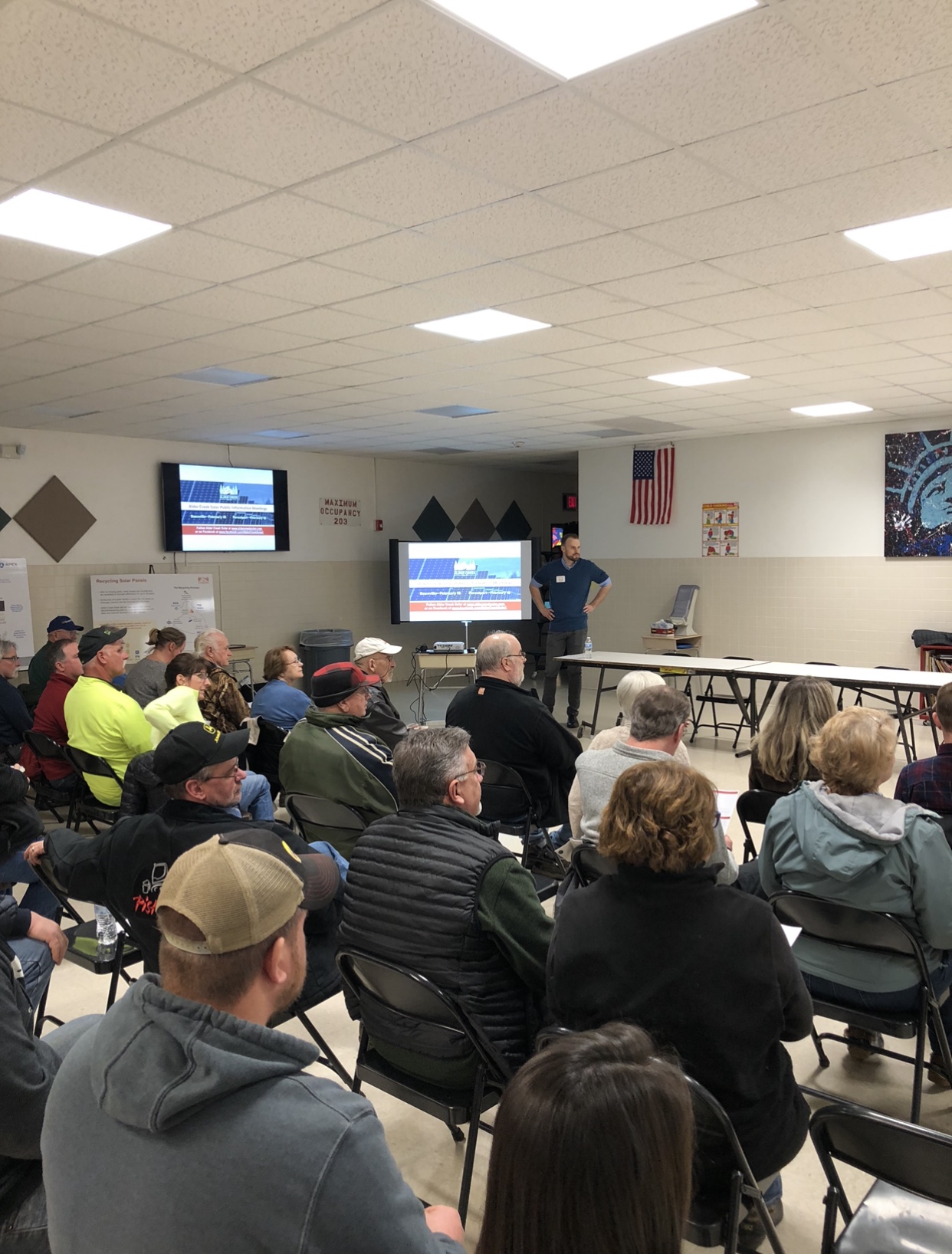 The company will apply for a preliminary scoping statement this spring and after going over the environmental, cultural, transportation and infrastructure aspects, they will apply for the Article 10 process by year's end. If this proposal comes to full fruition, APEX plans to have commercial operation for the solar panel project begin as early as the end of 2023 and no later than 2024.    
Officials say the power from Alder Creek Solar will be delivered into the local New York electrical grid, helping to diversify New York's energy portfolio. Amidst a growing movement to go green, solar power is one of the most cost-effective sources of electricity available today, and its ability to generate power at peak times helps reduce electricity costs for all consumers.
According to APEX, more that two-hundred companies worldwide have made commitments to transform into 100% renewable energy. In addition to that, Governor Cuomo signed a measure last summer that will require 6,000 megawatts of solar capacity by 2025, while also requiring utilities to obtain 70% of electricity from renewable sources by 2030.
Read more and listen to an on-air interview at Flack Broadcasting.
Do you like this post?